Frequently Asked Questions about French Bulldogs
At NoCo Frenches, we are here to answer all your questions about adopting our French Bulldog Puppies. If you have any additional questions, please contact us at [email protected]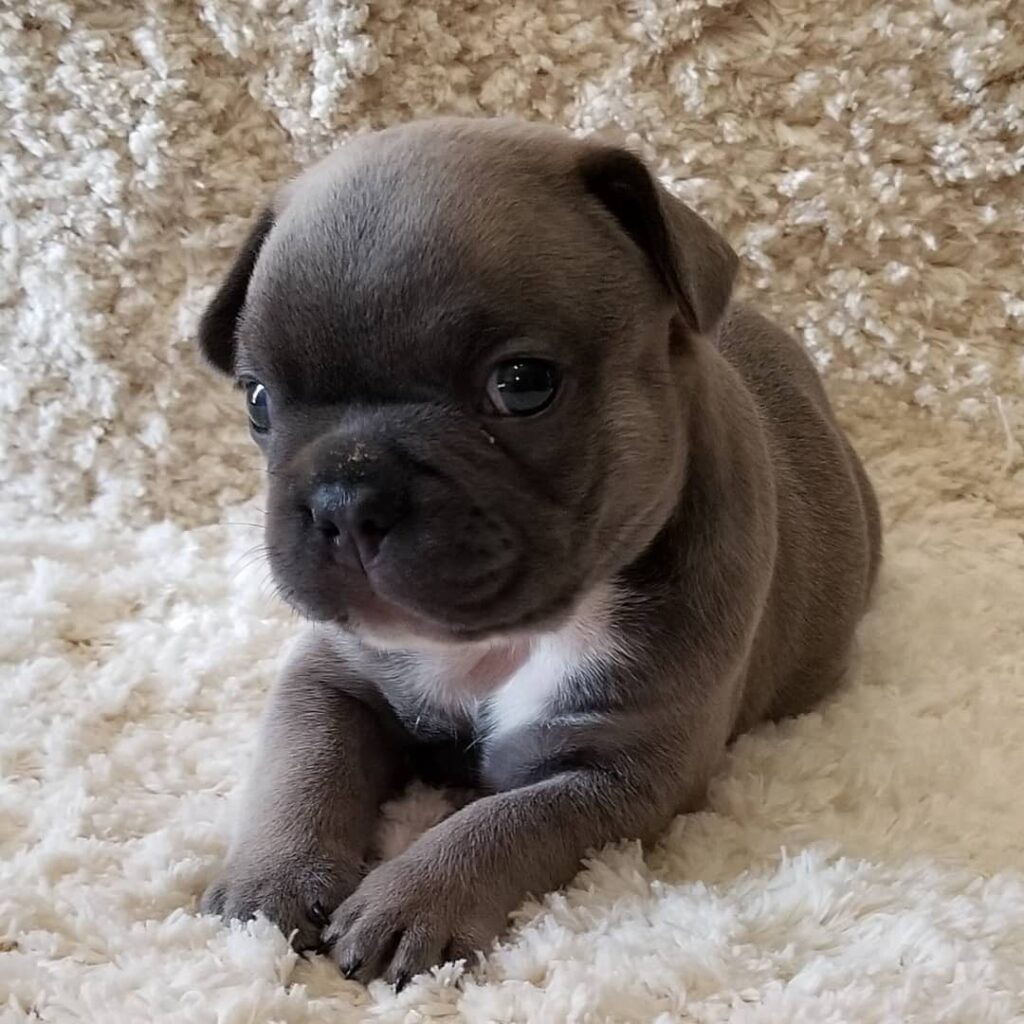 Q – How do I start the process of purchasing a puppy from you?
A – THE BEST WAY TO PURCHASE A PUPPY FROM NOCO FRENCHIES. Contact us directly on our contact form or phone us at 970-371-7950. FIRST check the website to see if the puppy is available. My puppies are first come first serve and typically someone will have placed a deposit within minutes of receiving the advanced deposit e-mail. If not, the puppy will be listed as "Available" on the website.
If you've been selected to place a deposit on a puppy, we will email a deposit contract for that specific puppy to you. You will be required to read, sign, scan, and email the signed contract back to us within 24 hours. Your deposit will then be due (deposits range from 1k-2k depending on the puppy). The puppy will be placed as "RESERVED" on our website until it's ready to go home. All payments are due in full ONE WEEK prior to when your puppy is picked up or delivered to you. You can always pay ahead of time or in payments, but full payment is due at puppy pickup date on your deposit contract.
Q – What are your accepted methods of payment after the deposit?
A – We accept payments via Venmo, Zelle or cash You must pay the final balance ONE WEEK BEFORE YOU RECEIVE YOUR PUPPY. Pay by date will be stated on your deposit contract.

Q – How Does the waitlist work?
A – We do not have a waiting list. We operate on a first come basis.

Q – Does the deposit get applied to the purchase price of the puppy?
A – Yes, the deposit is applied to the purchase price of the puppy. All deposits are nonrefundable.

Q – When do the puppies go in for their first health checks?
A – We usually schedule a C-section for momma dogs therefore the puppies will receive their first wellness check the day they are born at our vet's office. We take each litter in again at 3-5 days old for dewclaw removal & full health exams. The puppies will receive their final checkups/health certificates at 8-10 weeks of age.

Q – At what age do you allow puppies to go home?
A – Puppies can go to their new homes at 8 weeks. Sometimes we will hold puppies back if they are smaller or not yet ready for transport (generally 9-10 weeks).

Q – Does the listed price include full AKC registration?
A – The listed price of each puppy is their current price and will indicate pet home or full AKC (breeding rights). We, along with our vet will determine if a puppy is breeding quality or not based on confirmation and health. If you are interested in breeding rights, you will need full AKC registration.

Q – Do you ship puppies?
A – We take our Frenchie puppies on flights as carry-ons and hand deliver them to their new owners at their nearest major airport! If you are not able to come to our home to pick up your new puppy, this is the least stressful means of transportation because he/she will be pampered in the climate-controlled cabin in the constant care by our flight nanny. We can bring your puppy at any time of the year and to any major airport in the US, generally for an average fee of $500.
Ground transportation can be arranged with a few companies/individuals, but it is certainly not ideal as it can be harder on the dogs, and it is generally more expensive.

Q – Will my puppy come with a health guarantee?
A – YES! Our French bulldogs come with 1year congenital/hereditary written health guarantee and at the AKC registration you get 30-day puppy insurance at no additional cost.
Q – Does my puppy need to be spayed/neutered?
A – No you are Not required to Spay/Neuter your dog. However, you must not breed a dog without breeding rights / full AKC registration.

Q – Do you provide stud services?
A – Yes, contact us for available Studs.